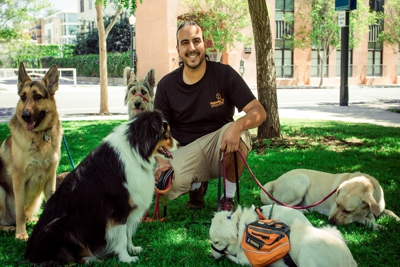 Nestor Escobar
Nestor Escobar is the owner Wigglewag Training & Dog Care Services. Originally from the San Francisco, Nes has always had a natural calling for animals, especially dog's. Growing up in Mexico on a farm with his grandmother, she thought him to always respect mother nature and to love and appreciate all animals. This was the beginning of his humble foundation into the world of Dog Psychology and animal behavior. He has obtained a great deal of knowledge in the areas of animal behavior, dog rehabilitation and animal nutrition, thru his years of experience working at an Independent Pet Store in San Francisco. There he got his first view on understanding our relationship with our K9's and the importance of nutrition and exercise. Since that time he has studied with some of the worlds greatest trainers and researched information independently. All the while getting first hand experience through the many years with Wigglewag. If you have any questions he is the man to ask! Nes is always more then willing to assist a fellow animal enthusiast. His devotion to the business and to enriching the lives of the animals and humans alike thru fundamental relationship building techniques makes him a perfect match for anyone seeking help! He is an extension of what training means to him, "A way of life".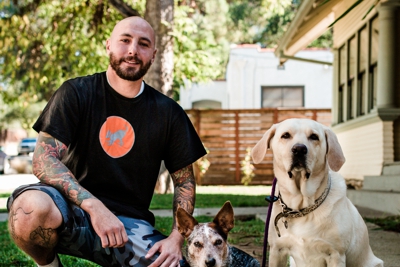 Mike D.
A very talented young trainer joined the Wigglewag Team back in January 2016 and quickly learned to manage much more than just a pack of dog's! Mike is calm demeanor and leader energy, has moved him to motivate and pursue this career as a deep personal lifestyle. Mike is attentive and detailed when it comes to observing behavior in dogs which make him an excellent addition to the team. You will always receive a "cool" vibe when being around Mike. We are very happy he is here!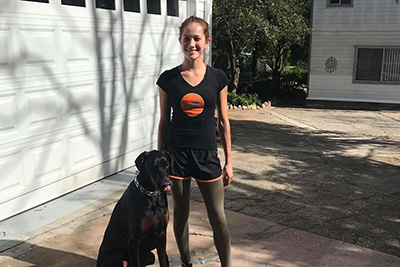 Lauren T.
A passionate and lovely trainer to be around. Lauren has proven she's got the stuff to "Lead The Pack". Consistency and determination are at the top of her list of great qualities as a Trainer. Her deep connection and bond with dog's has made her an excellent addition to The Wigglewag Team. She has great communication skills and always goes above and beyond what is required of her. We are very fortunate she is here.